GANSHORN Medizin Electronic GmbH has been producing high-quality and easy-to-use measuring devices for the entire spectrum of pulmonary function diagnostics for 40 years. Many of the in-house innovations and patents were groundbreaking and are now considered the gold standard in everyday pneumology.
While studying electrical engineering in Würzburg, Peter Ganshorn began selling spirometers in 1968 at Jaeger, until then the company for medical technology, and familiarized himself with their technology. After graduating, he developed calibration devices for ergometers, which became a real sales hit. The company grew rapidly.
In order to further establish the company, Ganshorn was asked to copy an infrared spectrometer from the competition, which cost 10,000 German Mark at the time, at a lower price. The graduate engineer succeeded in doing so. After about 1.5 years, Ganshorn presented his much more compact version with only one transmitter instead of the original two. The system was patented and went on the market for only 253 German Mark. The much lower price and precise operation led to enormous success.
As a result, the company had enough funds to afford the world's first desktop calculator. With the help of this, Ganshorn succeeded in digitizing lung function diagnostics and thus revolutionizing it. This pioneering work made Ganshorn the technical director of production at the end of the 1970s. He enjoyed a lot of freedom as well as a great deal of trust from the head of the company. However, after his death and discrepancies with the new owner, Ganshorn terminated the employment relationship.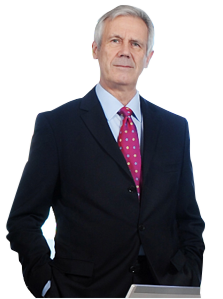 "Finally, the doctors were able to verify their ideas with my equipment".
He then sold computers for a renowned manufacturer in the USA for several years – an instructive but unprofitable time. Back in Germany, Ganshorn decided to return to the more lucrative diagnostics business. Thanks in part to his technical understanding of computers, he went on to build the first bodyplethysmograph in an empty production hall owned by his father in Münnerstadt (Bavaria, Germany): The birth of the GANSHORN company on August 10, 1982.
Within eight years Peter Ganshorn succeeded in building up a complete spectrum of pulmonary function diagnostics. Due to still existing renowned contacts in the medical field the sales of the devices went enormously well, so that the production hall soon became too small. The move to the indutry area of the neighboring Niederlauer was imminent.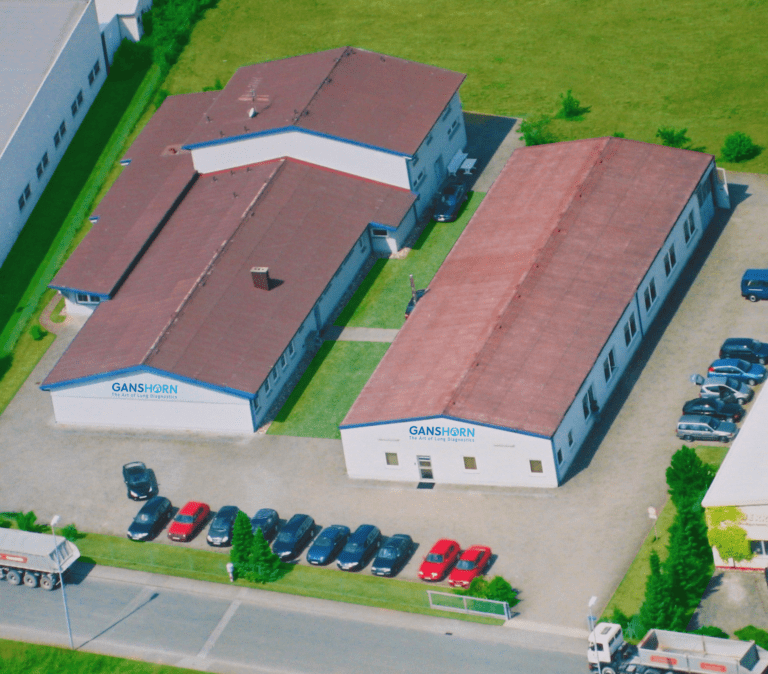 Takeover by SCHILLER AG
As pneumology and cardiology move ever closer together, it was important to create synergies and use them as smartly as possible. Through the participation of SCHILLER AG in GANSHORN Medizin Electronic GmbH in 2014, joint resources for the cardio-respiratory market developed in recent years. Both companies are characterized by high quality innovative and qualitative solutions. Since then, GANSHORN has been manufacturing medical equipment for the entire spectrum of pulmonary and cardiovascular diagnostics.
Gold Standard
With the development of SpiroScout, GANSHORN opened new perspectives for lung function diagnosis based on simultaneous flow and respiratory gas determination. Our systems for spirometry, bodyplethysmography, Spiro-Ergometry, CO diffusion and aerosol inhalation are leading and correspond to the current technical and medical knowledge.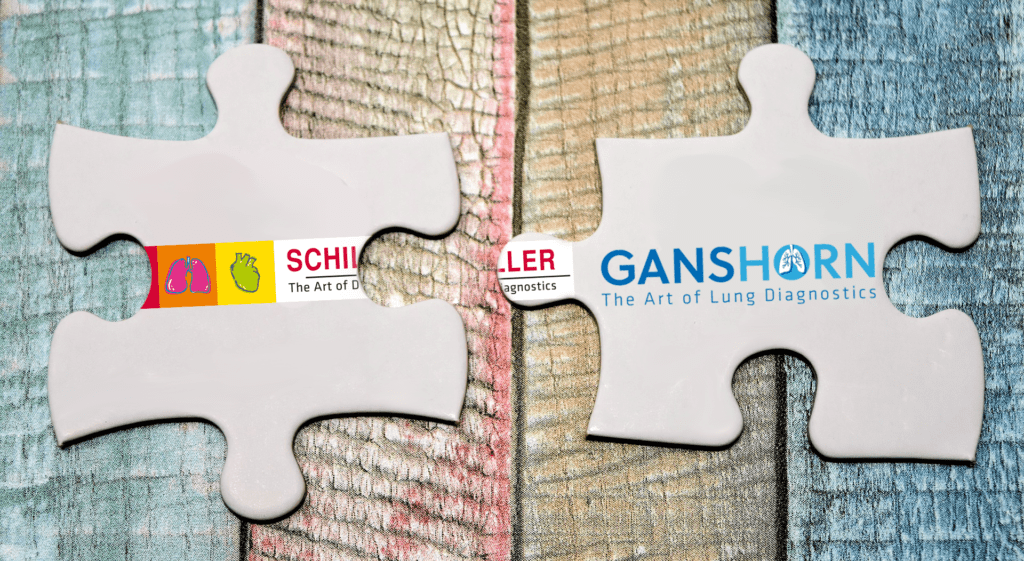 From the center of Germany to the whole world
Almost 40 years of experience enables GANSHORN to provide versatile and qualified consulting, the production of modern measuring instruments for clinics and practices, as well as an excellent service by competent employees. In order to adapt to the constantly rising standards in the medical care sector, we are constantly working on innovations and further developments. More than 60 employees in production, warehouse, logistics, sales and administration are now employed at GANSHORN and strive to maintain the lung health of people through modern products.
Products Made in Germany
To meet our own high quality standards, we attach great importance to products Made in Germany. Our devices are created from the first idea to the distribution in modern processes in Niederlauer, Bavaria. Meanwhile GANSHORN is represented worldwide, the strongest markets are in Germany, China, France, Australia and India.
Please feel free to contact our local partners. Please send an e-mail to info@ganshorn.de