First ultrasound diffusion
system on the market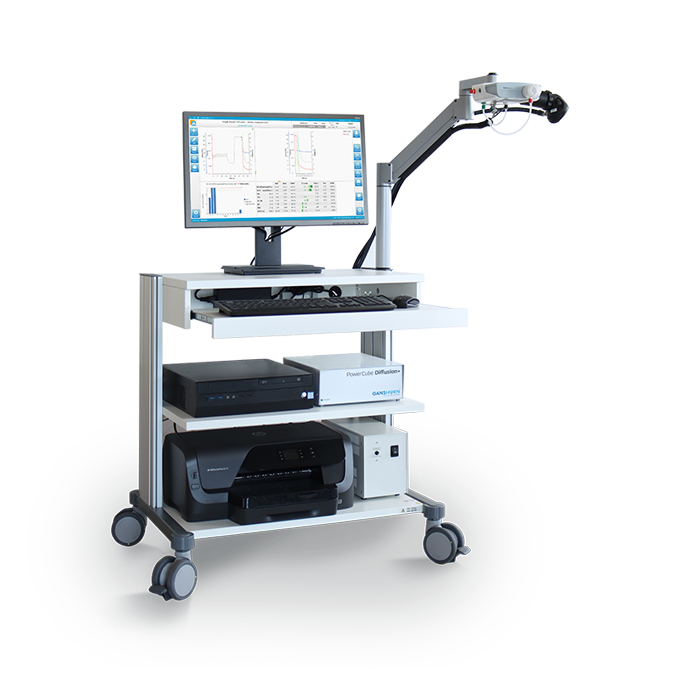 Diffusion and distribution disturbance in one measurement
GANSHORN PowerCube Diffusion+ is the first diffusion system on the market that uses ultrasound technology. Its long-life sensor technology is based on a GANSHORN innovation and requires no maintenance. In addition, the high-speed sensor allows the user to change the ejection and withdrawal volume to measure patients up to 0.5 l VC.
GANSHORN PowerCube Diffusion+ combines calibration-free ultrasound sensors with the gas sensors specially developed for fast diffusion analysis, they form the basis for meaningful measurements. Precise analyzers enable the high-resolution display of wash-in curves for CO and helium. Diffusion and distribution disturbances thus become easily visible. The CO diffusion system with demand valve used is economical in sample gas consumption, enabling economical and effective operation.
For a reliable evaluation of the diffusion capacity, PowerCube Diffusion+ determines the TLCO (carbon monoxide transfer factor) and helium FRC SB (ERS/ATS standards) . In addition, the exhaled concentration of CO and helium is continuously displayed, allowing precise discrimination of dead space and alveolar plateau.
Intelligent Demand Valve (IDV)
Physical high pressure; volume controlled; IDV optimizes gas consumption and reduces cost per test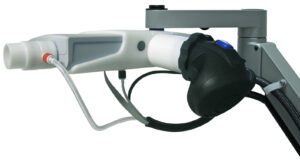 Powerful software
User-friendly and intuitive
LFX software
3D swivel arm
Flexible, height-adjustable interface that also allows tests to be performed outside the cabin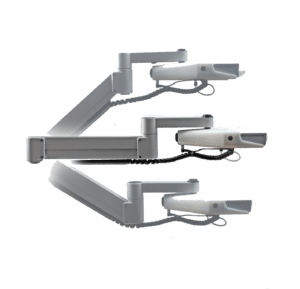 Breathing in real time
Test is performed without breath holding, patient must exhale very slowly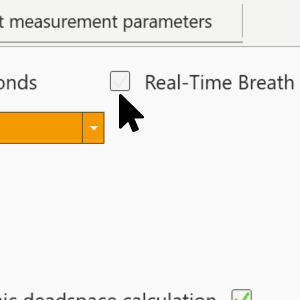 Precise analyzers enable high-resolution display of wash-in curves for CO and helium. The PowerCube Diffusion+ with demand valve is economical in sample gas consumption. The long-life multigas sensor provides highly accurate and fast CO results, facilitating the determination of both single-breath and on-line diffusion processes. The PowerCube Diffusion+ is available as a stand-alone unit or integrated with the PowerCube Body+.
Single breath diffusion is a non-invasive method for determining:
Diffusion capacity [DLCO in mmol/min/lkPa]
Alveolar volume [VA in l]
Total lung capacity HE [TLC HE in l]
Advantages of PowerCube Diffusion+
Fast semi-automatic gas calibration
Real-time molar mass
helium analyzer
immediate diffisuion results
Gas analysis by long-life real-time analyzers with only one gas cylinder (CO, He)
Maintenance and spare parts free
Breathing bag free – gas uptake is regulated and waste is eliminated
ATS/ERS guidelines – Fully compliant with gold standards
Easy to use – change mouthpiece and go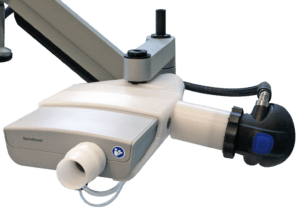 Sitting workstation (standard)
Height adjustable standing workstation
For use in PowerCube Body+
Programs

Standard

Optional
Programs/Features

Standard

Optional