The first spirometer with ultrasound technology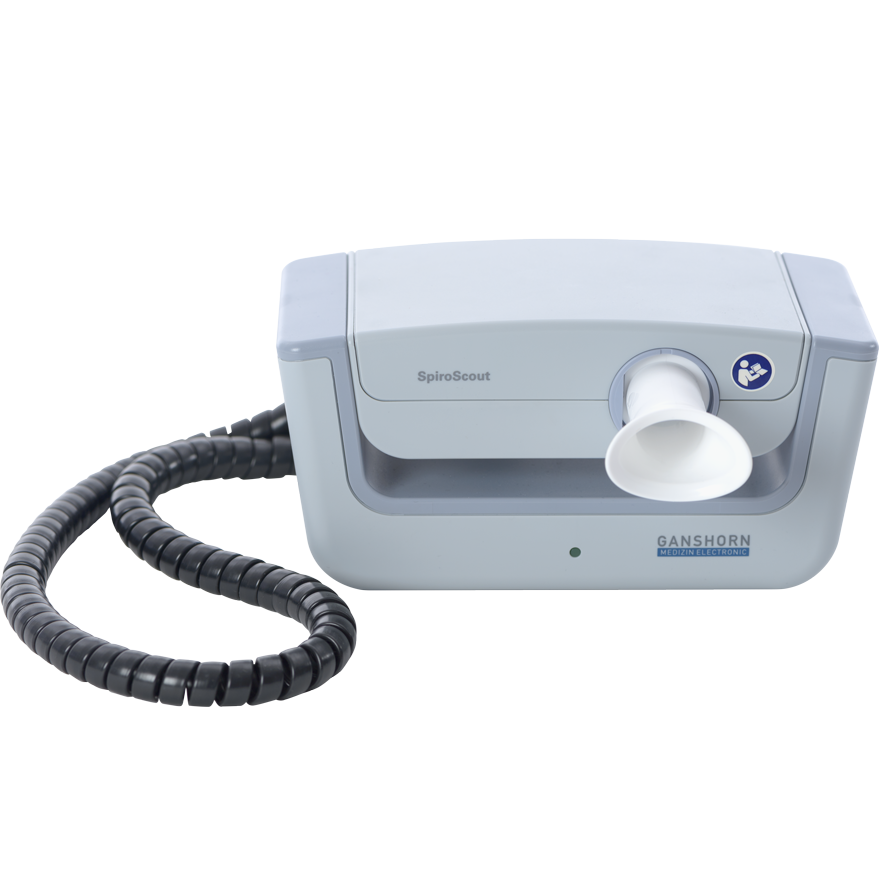 Respiratory breath analysis
SpiroScout is the heart of all GANSHORN diagnostic systems. With the development of ultrasound flow measurement, GANSHORN opened new perspectives for spirometry and lung function testing. Based on simultaneous flow and molar mass determination, SpiroScout precisely measures all spirometric parameters and provides parallel information to the
capnovolumetry.

SpiroScout spirometer is a complete lung function laboratory based on the GANSHORN ultrasound flow measurement method. It enables the exact determination of all spirometric parameters such as flow/volume, spirometry, lung volume, the one-second capacity FEV1 as well as static and dynamic lung function measurements including peak flow measurement.
SpiroScout is the first and only spirometer in the world to measure flow and gas concentration simultaneously, enabling statements to be made about flow, volume and respiratory gas parameters with a single measurement. Depending on your needs, the modern ultrasound hardware will meet your clinical requirements.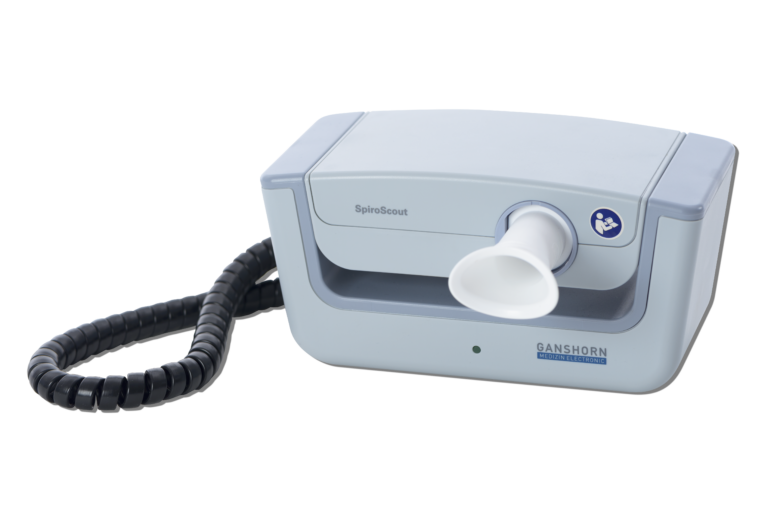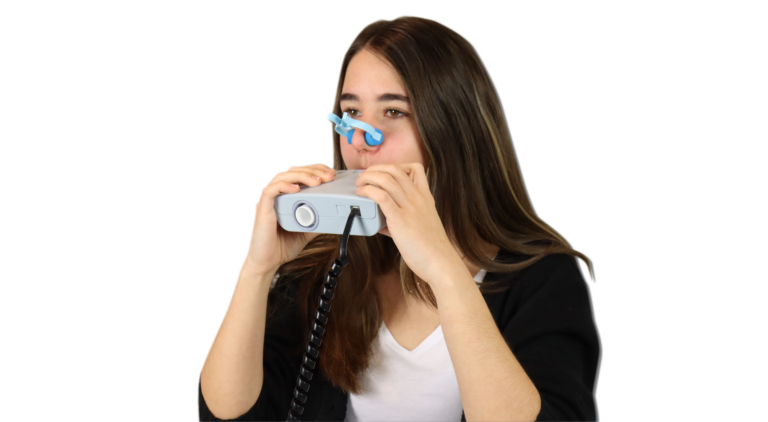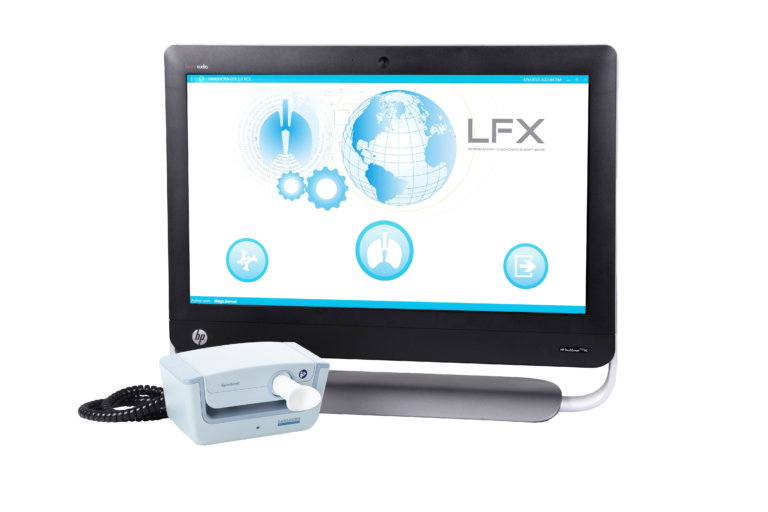 Real-time determination of respiratory gases
High precision ultrasound flow sensor
Calibration-free
Maintenance-free
Compact and portable for tests independent of measuring station
Fast and reliable, no warm-up phase
Powerful and intuitive LFX software
Energy saving: Sensor turns off automatically when not in use
Capnovolumetry available: Possibility of CO2 analysis of exhaled air
Disposable mouthpieces: quick and hygienic change between patients
Additional measurement options
Tidal breathing for children
This type of breath recording is used for newborns and infants where cooperation cannot be guaranteed.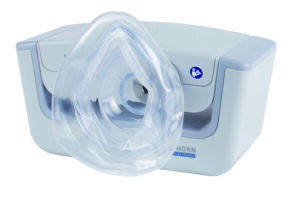 Rhinomanometry
This form is used to assess the nasal cavity and respiratory function of the nose. It measures pressure and flow
during normal inhalation and exhalation through the nose.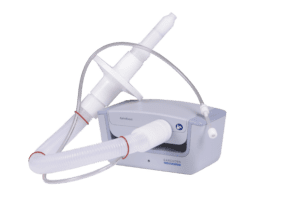 ScoutTube - The mouthpiece
ScoutTube is the mouthpiece of SpiroScout. It is
easy to use and 100 % hygienic, as you simply
change it with every patient and get started. Using
the ScoutTube allows to measure without added
resistance (from a filter). It suits all ages from
children to adults, at all levels of health. ScoutTubes
are permeable to ultrasound but not to bacteria or
viruses. Contamination of the device is therefore
less likely. To guarantee sustainability GANSHORN
offsets the emissions generated during production,
packaging, delivery and disposal of ScoutTubes.
No added resistance
No costs for filters
No cleaning needed
Eco-friendly: disposable and bio-degradable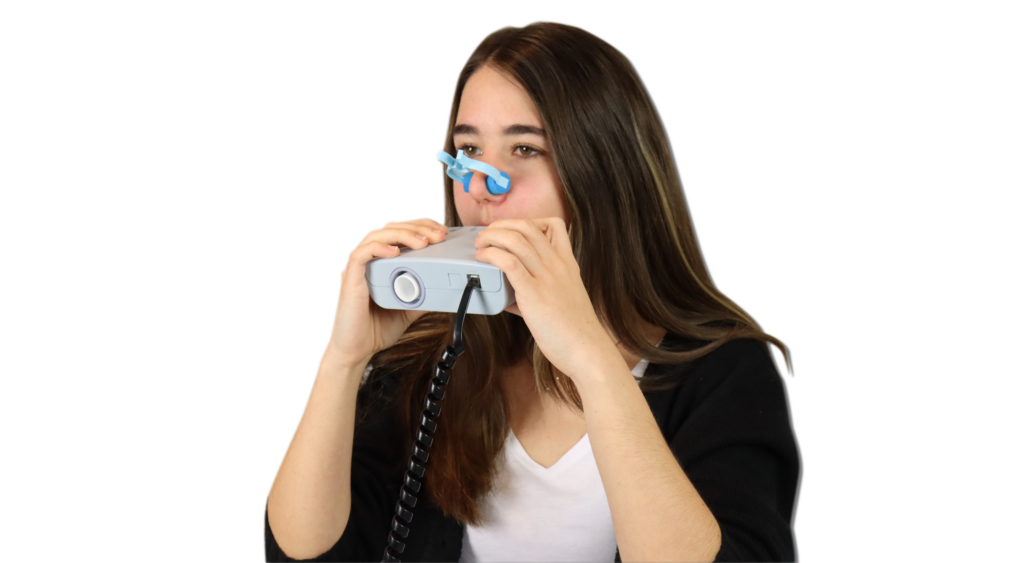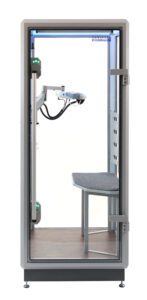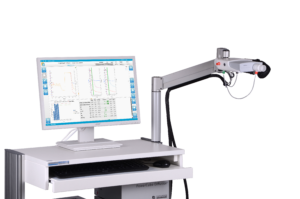 Programs

Standard

Optional
Programs/Feautres

Standard

Optional